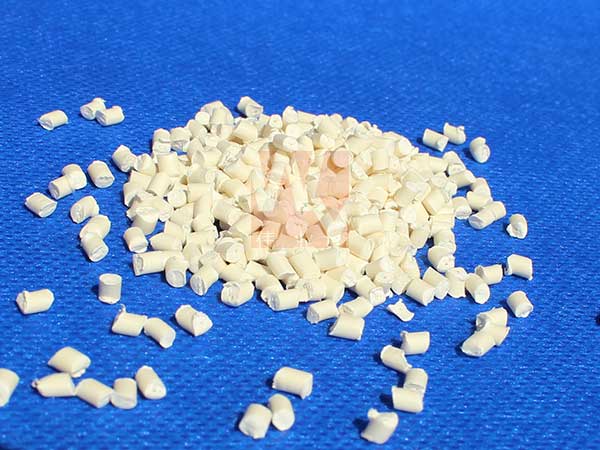 The main products of functional masterbatch include:




Anti-aging masterbatches ,Antistatic masterbatches ,Flame-retardant masterbatches ,Cool Masterbatches




Anti-aging masterbatch introduction:




UV rays in the sun and, in some cases, ultraviolet light from the artificial light source have a great deal of reaction to the efficiency of the use of the polymer, that is, ultraviolet rays cause chemical bonds in the polymer to be destroyed during the process known as photodegradation, resulting in discoloration and Physical properties decline, which is commonly referred to as "light aging." In addition, another major factor contributing to the oxidative degradation of polymers is thermal oxidation. For polyamide resins, the problem of thermal oxidation is our common "yellowing". Anti-aging agent which came into being.

Anti-aging masterbatch selection of a variety of anti-aging agent complex, so that different polymers can achieve the best use of results. Its active ingredients can also be combined with other pigments in a masterbatch, convenient and practical.




Anti-aging masterbatch packaging storage

Products using double-layer packaging, the inner layer of waterproof moisture-proof polyethylene film bag, the outer layer of paper-plastic composite bag. Standard package 25 kg / bag. Please store in a ventilated, dry place, under the mat, to avoid the sun, rain, masterbatch color shelf life of up to 5 years. In the open package after the rest should be re-sealed, to prevent dust pollution, moisture absorption.




Tangshan Weiye Masterbatches CO., LTD Specializing in the production and sales: Organic pigments, PP BCF masterbatch, Masterbatches,multi-color Masterbatch, mono-color masterbatches,Polypropylene staple masterbatch,Cool Masterbatches,Anti-aging masterbatch,Flame-retardant masterbatches,Anti-aging masterbatches,Non-woven masterbatch,Polypropylene BCF masterbatch.